Meet Our Clinicians

Get to know some of the amazing therapists partnering with First Baptist Cares!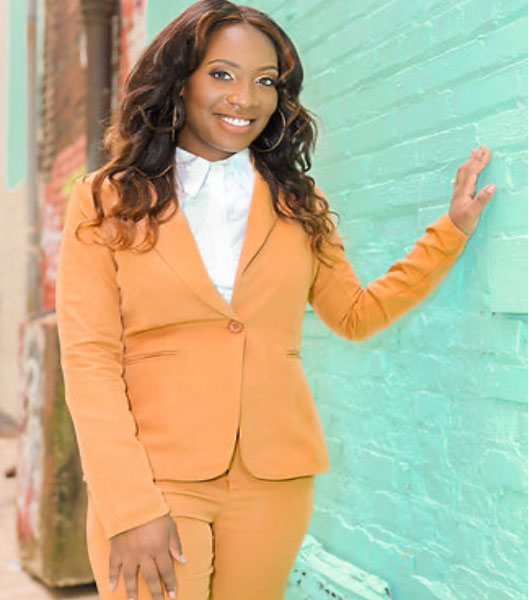 Joyre Montgomery, MSSW, LCSW
Intentional Healing Empowerment Center, LLC
I enjoy working with clients who are experiencing issues related to family conflict, parent and child disconnect, foster care/ adoption, self love, depression, anxiety, grief, postpartum issues, parenthood, personality disorders, mood disorders, behavioral challenges, adjustment, interpersonal conflict, setting healthy boundaries, building lasting relationships, trauma, personal identities and other areas. I am also trained in Brain Spotting & EMDR to deepen the healing process of trauma or difficult situations.
I am a firm believer in meeting clients where they are in their mental health journey. My goal is to help clients live through the improvement of their lives and see their own treatment goals being met. It is not my job to tell you what is right or wrong about your life, I am here to help you find the path of what's right for you. No one is able to get there for you, I will show up for you and in this process you will see how to show up for yourself. I am excited to begin your healing journey with you. When you're ready, I will be here.
Speciality Areas: Self Esteem & Confidence Issues, Healthy Boundary Setting, Anxiety, Depression, Grief and Trauma,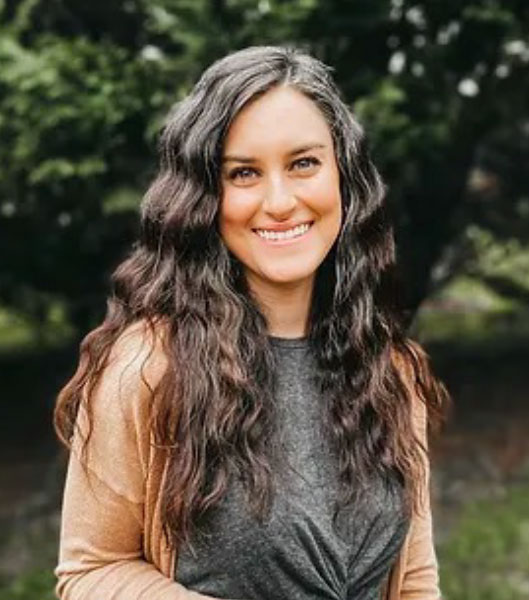 Elizabeth Mountz, MSW, LCSW
Intentional Healing Empowerment Center, LLC
I am a contracted therapist for IHEC. I am a Licensed Clinical Social Worker. I work with those struggling with symptoms of chronic stress, anxiety, depression, and trauma. My past experience in the field includes outpatient treatment with adults, inpatient therapy with children/adolescents, and intensive therapy with children/adolescents/families in the foster care system. Throughout these experiences, I have found a passion for empowering individuals to utilize their own strengths and internal resources to overcome life's challenges and its impacts on their lives. My therapeutic approach comes from the belief that we all hold past experiences in our bodies, and exploration of that is the key to healing. I specialize in somatic-based modalities through both individual sessions and group format. I facilitate Embodiment Sessions, which is a trauma-informed group that incorporates elements of restorative yoga, breath work, and sound healing. Restorative yoga and breath work target the nervous system to bring a sense of inner calm to the body. Specific sound frequencies, such as the use of crystal bowls, target energy points in the body where stress and trauma are stored, allowing a release of tension in the body and creating space for emotion regulation. Together, the combination of traditional talk therapy, restorative movement, intentional breathing, and sound techniques invites a well-rounded approach to stress management and trauma symptoms.
​
Specialty areas: Adoption, Anxiety, Child & Adolescent, Depression, Dissociation, Family, Mind & Body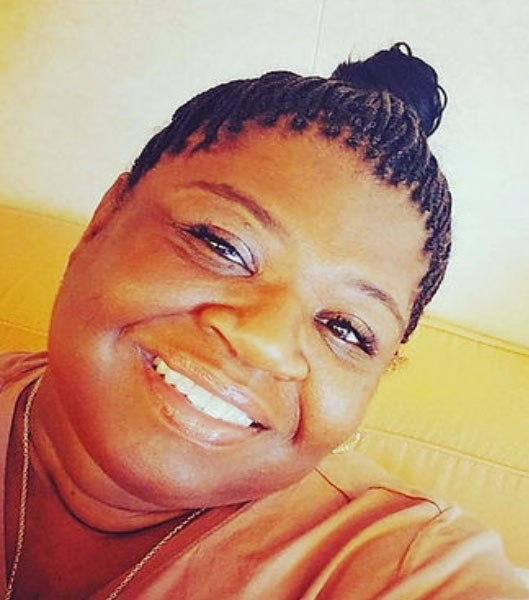 Dawn Smith Gibbs, MSSW, LCSW
Intentional Healing Empowerment Center, LLC
Dawn is one of our contracted therapists. has been in the helping profession for over 7 years and has been a Mental Health Clinician since 2018. Dawn received her MSSW from the University of Tennessee, Knoxville, and received a certification for specialized trauma and trauma recovery. She believes that it is extremely important to develop a therapeutic relationship with individuals seeking therapy. Dawn believes that this alliance allows the individual and therapist to foster a trusting, respectful and non-judgmental journey towards the individual's healing. Her approach to an individual's treatment is based using the modalities of Cognitive Behavioral Therapy, Evidenced-Based Practices, Mindfulness and Motivational Enhancement. She believes that changing thoughts may change lives. For the sake of the frequently asked question, we will include that Dawn is a clinician of color.
Specialty Areas: Trauma, Anxiety, Depression, Esteem, Grief, and Life Skills & Development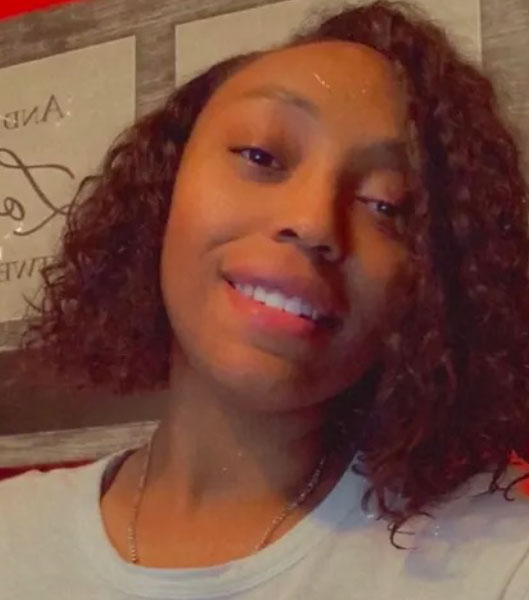 Shavon Silvers, LPC-MHSP, NCC, CCMHC
Intentional Healing Empowerment Center, LLC
Shavon is a contracted counselor for IHEC. Shavon is a Licensed Professional Counselor with a designation as a Mental Health Service Provider. Shavon is also a Nationally Certified Counselor with a specialty as a Certified Clinical Mental Health Counselor.
Shavon has been a counselor since 2018 with over 7 years of experience working with adolescents and parents in an inpatient setting after crisis situations. Her areas of clinical practice include depression, anxiety, mood disorders, schizophrenia, personality disorders, self-esteem, substance abuse, adjustment (life, career, illness) issues, relationship and familial problems, and day to day issues. Shavon works with individuals, families, and couples.
She uses an eclectic style of therapy with a main focus on Choice Theory/ Reality Therapy. Shavon likes to create a safe space in counseling for clients to be REAL and have REAL conversations.
Whether you, your child, or partner/spouse/family need a place to come talk, cry, or just sit in the silence of the day with someone who will listen, this is the space for you.
​
Specialty Areas: Depression, Anxiety, Substance Abuse, Psychosis, Personality Disorders & Life Adjustments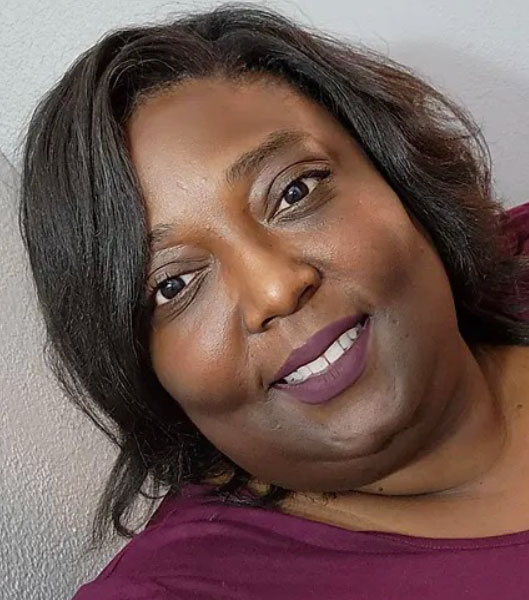 Intentional Healing Empowerment Center, LLC
Sarah is one of our contracted therapists. Shas been in the helping profession for over 20 years and has been a Mental Health Clinician since 2010. Sarah received her MSW from Southern Adventist University, in Collegedale, TN specializing in children, youth, and family systems. Sarah has experience working across the lifespan including children, adolescents, young, middle, and older adult populations.
Sarah believes that healing is a unique and individualized process that varies from person to person and includes finding and using tools to help reach specific goals in therapy.
Sarah uses an eclectic approach to treatment, utilizing elements from Cognitive Behavioral Therapy (CBT), Trauma Focused- Cognitive Behavior Therapy (TF-CBT), Dialectical Behavior Therapy(DBT), Solution-Focused, Family Systems Theory, and other Evidenced-Based Practices.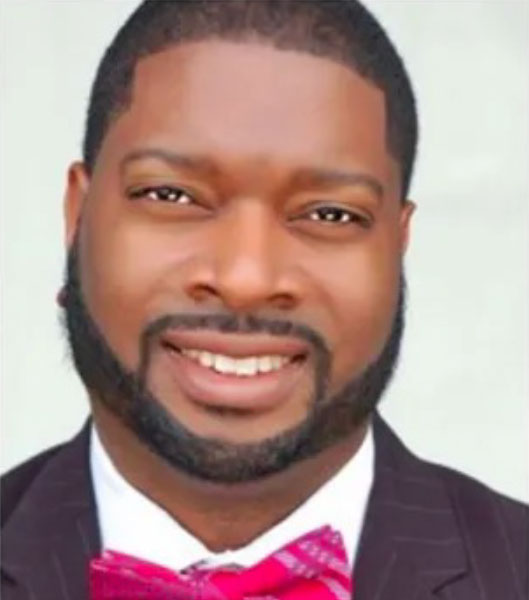 John Bruce, Drug and Alcohol Counselor, MS, CAC II, CSAT-C
Intentional Healing Empowerment Center, LLC
John has committed his life to helping individuals, couples, and youth to discover their providential purpose and predetermined destiny through self-acceptance, self-actualization, and self-awareness. With over ten years of counseling experience as an addiction counselor John has come to believe that shame, secrets, and silence hold us back from living our best life now! Most humans have been impacted directly or indirectly by stress, trauma, and adverse childhood experiences. Understanding how cycles of addiction weave their way into the patterns of our lives can unleash powerful potential and purpose into our lives.
It's time to interrupt the dangerous patterns of denial that have drained and robbed us of the abundant life that we deserve. Transparency and forgiveness are truly the keys to experiencing optimal health in our body, mind, and soul John utilizes a unique blend of strength based counseling, relationship coaching, communication mentoring, and spiritual guidance to help clients reject negative self-defeating behaviors while embracing life-giving thoughts that ultimately help us to produce the best version of ourselves. John connects with clients in an inspiring non-judgemental approach. Take a deep breath and take the first step into the best season of your life. Let's turn the page of your life's story and begin a new chapter today!
Specialty areas: Alcohol &/or Drug abuse, sexual addiction and anger management. John works with couples, families and can utilize a faith based approach if desired. *It is important to note that John Bruce doesn't clinically treat or diagnose mental health disorders*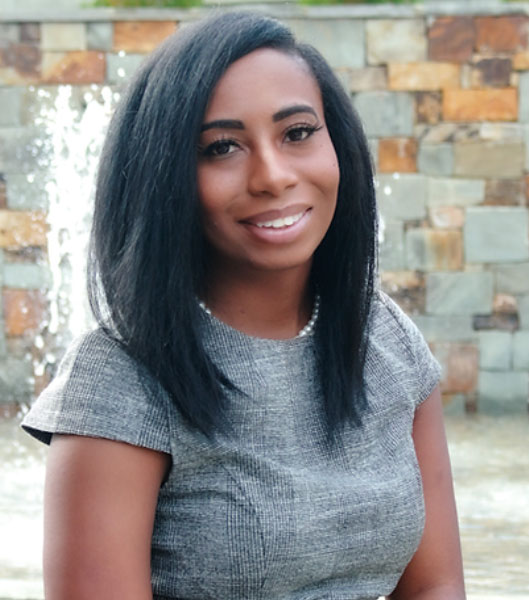 Dr. Kia Ruffin, MSSW, EdD
Intentional Healing Empowerment Center, LLC
Dr. Kia Ruffin has her Master of science of social work degree from the University of Tennessee at Knoxville and recently received her Doctoral degree in education from Trevecca Nazarene University. She has served within the mental health field for over eight years as a master's level clinician working with adolescents and adults in outpatient and community settings. Dr. Ruffin is trained in Cognitive Behavioral Therapy and mindfulness techniques. She specializes in depression, anxiety, trauma-related issues, family conflict resolution, and life skills. Her experience includes In-home family counseling, school-based therapy, group therapy, anger management, behavior modification, and continues to serve as a mental health educator.
I am passionate about one's ability to understand how mental health wellness is the key to living a life of fulfillment by learning how to work through current and past traumas in order to heal, grow, and thrive.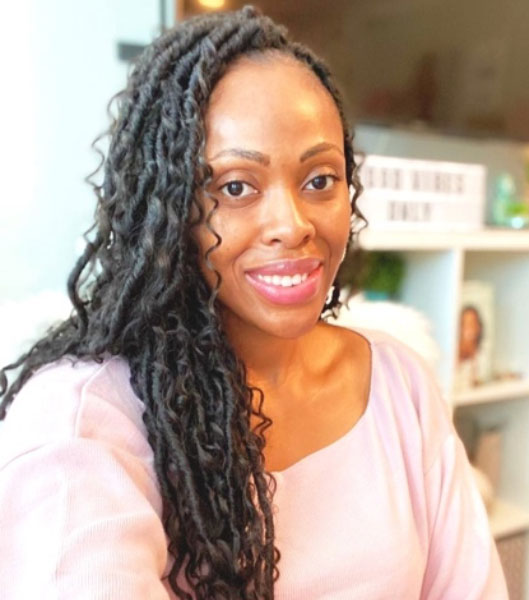 Latoya McLeod-Carpenter, LCSW
The Self-Care Corner, PLLC
Latoya is a licensed clinical social worker with a Master of Science degree in Social Work from The University of Tennessee and has an emphasis on Truama. She also completed her bachelor's degree in Recreation Therapy at Middle Tennessee State University and is a Certified Recreational Therapist. Latoya has over thirteen years of experience working with adolescents and adults. She began her career working with at-risk youth in foster care, and in am acute and residential treatment setting. Shw went on to work in oncology as a Clinical Social Worker, providing individual, grief, and family counseling along with facilitating support groups. Her area of clinical practice includes grief, loss, bereavement, adjustment to illness, life, career transitions, relationships concerns, depression, and anxiety. Latoya utilizes a multidimensional approach to therapy, exploring each individual's biological, psychological, social, and spiritual needs. She desires to come alongside others to assist them in healing from trauma, building self-worth, improving communication in their relationships, and reaching their goals. Ms. Carpenter takes pride in warmly attending to the emotional needs of individuals as they navigate both the stress of changes and difficulties that sometimes arise. She believes that though every one of life's challenges, there is growth, healing, and peace possible.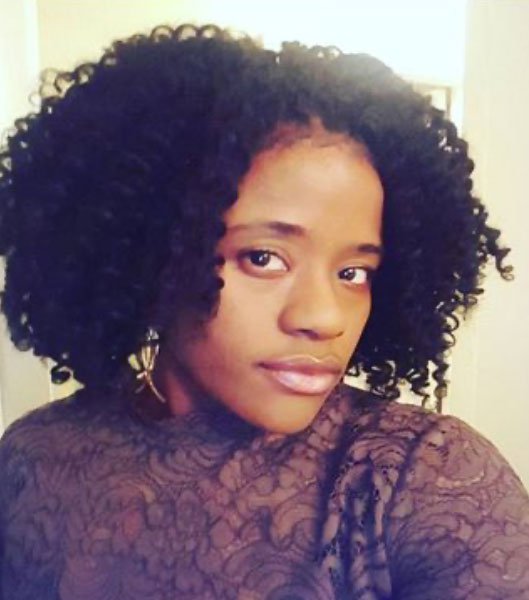 The Self-Care Corner, PLLC
I'm a license clinical social worker with over 11 years of experience working with children adolescents, and adults in outpatient community mental health, group therapy, and impatient psychiatric hospital settings. My therapeutic approach is trauma-focused and holistic to help clients on their journey toward healing. I understand the importance of surrounding systems, adversity, and stigma clients may face when it comes to therapy, and the courage it takes to be vulnerable. I believe vulnerability opens the doors for healing. I want to create a safe space where clients can breathe, be, and experience an environment of unconditional acceptance and positive support. I'm devoted to helping clients resolves the impact of past trauma, experiencing less intense reactions, and living a more connected and wholehearted life. I believe the therapeutic relationship between a therapist and a client is vital to fostering lasting change. I specialize in working with adults who experience the effects of trauma, anxiety, depression, anger issues, grief and loss, and substance use.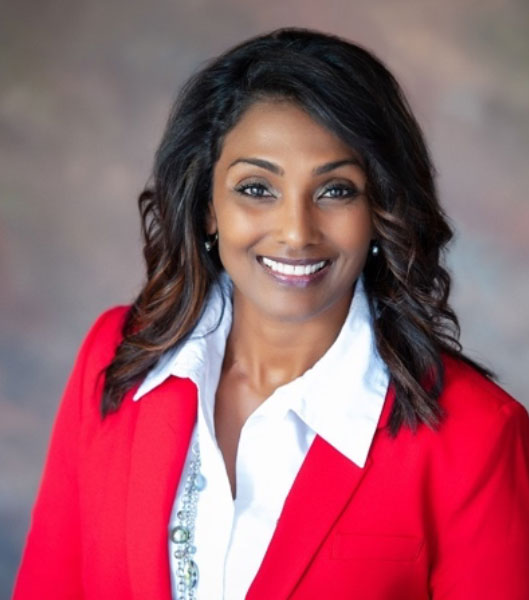 The Self-Care Corner, PLLC
Shirleen is an accomplished and dedicated counselor who is passionate about helping individuals, families, and couples reach their full potential. With a strong academic backgrounds, including a Bachelor of Arts in Sociology with a minor in Psychology and a Master's of Science in School Counseling from Lee University, as well as a Master's of Arts in Teaching with an emphasis on special education, Shirleen possesses a deep understanding of human behaviors and mental health throughout her career, Shirleen has demonstrated an unwavering commitment to professional development, continuously seeking out new training and learning opportunities to expand her knowledge and skills. With extensive experience as a Professional School Counselor, she has honed her expertise in individual and group counseling as well as working with families and couples. Shirleen's areas of specialization include childhood depression, attentions-deficit hyperactivity disorder, grief, trauma-informed practices, and anxiety disorder. Additionally, she is certified in Prepare-Enrich, enabling her to provide coupes with the tools and guidance they need to strengthen their relationships and navigate any obstacles that may arise. Passionate about staying up to date with the latest research and techniques in her field, Shirleen actively seeks out opportunities to enhance her effectiveness as a counselor, consultant, facilitator, and leader.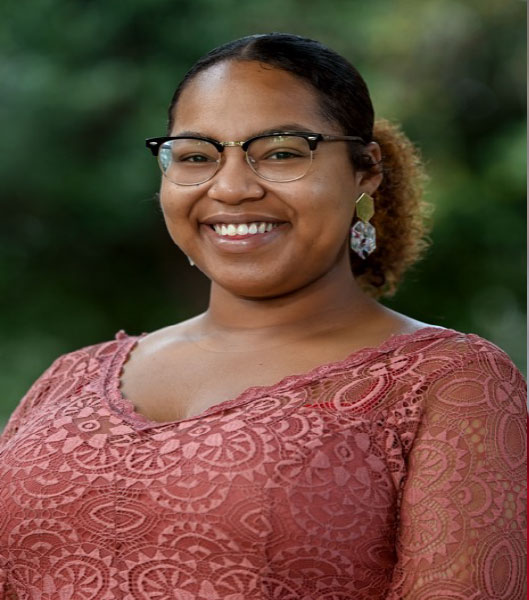 Independent Counselor
My name is Akeyla Madison, and I am a pre-licensed Clinical Mental Health Therapist. I received my bachelor's in Psychology with a minor in Family and Child studies, and my master's in Clinical Mental Health Counseling. I currently work at the University of Tennessee at Chattanooga as the Diversity and Initiative Outreach Coordinator and Counselor. I work primarily with BIPOC and marginalized communities, as well as with survivors of sexual assault and those who struggle with depression, anxiety, and complex trauma. I am currently in the process of being trained in EMDR(trauma) therapy, and my current main form of therapy is CBT, DBT, and Person-Centered Therapy.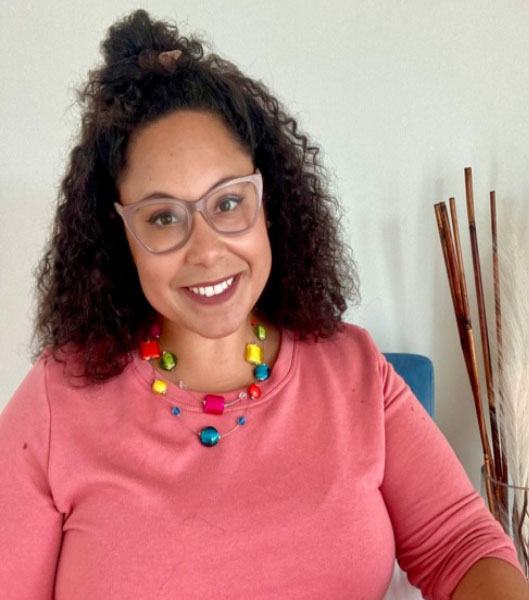 Independent Counselor
Contact Information: cmpalmertherapy@gmail.com, (423) 463-0898
Office Address: Journey Mental Health, 5721 Marlin Rd Suite #3800, Chattanooga, TN 37411
Specialty areas: Couples counseling and individual counseling for teens and adults ages 16 and up with a focus on complex trauma. depression, anxiety, personality disorders, codependency, multiracial identity development, and family of origin issues.